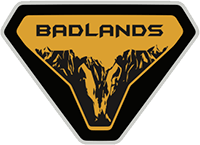 Well-Known Member
So we are getting close to the Bronco Order Banks Opening on January 19th. Will it really happen on time, will Ford be able to actually hit the date? I have one contract who is trusted and credible who questioned if it would happen by then. Even if it did, there are so many logistics that have to happen on the dealer side, will they be ready?

Ford still has to get the Bronco Pricing, Order Guide and Accessories Lists to the dealers. Then Ford has to get the WBDO (Web Based Dealer Ordering) website opened to the dealers (B&P programmers anyone?). Then there will be some type of training, to some extent, for the dealers and salespeople.

So based on Ford getting the dealers their information, the dealers getting trained and the WBDO website being available, what date will dealers really be able to start taking orders?
You just had to include "by"