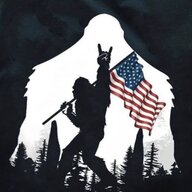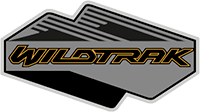 Well-Known Member
UPDATED: 9/12/2020
From @Yelie and @irv0735:
Q. Would you describe the driving feel on road from 45-85 mph as more similar to Explorer, Ranger or something different in the Ford lineup?
A: The driver there wouldn't compare. He did say he thought the bronco felt like it has more power than the ranger due to how its geared.
Q. How will the keyless entry keypad (as seen on other Ford vehicles) be implemented?
A: They weren't sure since this one did not have it.
Q. If a 4-door is ordered with Soft-top only, will the wiring harness still be included to add a hardtop later? (Jeep apparently does not include this)
A: Yes it will have the wiring harness to add a hardtop later
Q. Rear windows in the modular top for the 2-door, are they removable as shown in the 4-door modular hard top?
A: No, the rear windows in the 2door are not removable.
------------------------------------------------------------
From @Flourman (Scott):

Q. Will the modular top have the sound deadening?
A. Unknown but color and more top details will be released this coming week.
Q. How do the front seats fold to access the rear seats?
A. Seat slides forward and the tilts up. Like the old FSB's. Not the entire slider assembly as in a Wrangler. I had the guy do it for me. Driver and passenger look to have the same amount of room. Front and rear (donut) modular portions can be removed with the rack on.
------------------------------------------------------------
Here is another list of Q&A from today at the 2021 Bronco Super Celebration West. These are from Ford marketing's forum.
Enjoy!
1. Does the Warn Winch interfere with the Trail Cam?
The trail cam is not yet final production, and this vehicle does not have a trail cam. The trail cam is still being fine-tuned, and we will have details on this once it is done.
2. Is the interior quality on the Bronco at Super Cel W representative of production?
Yes, it is representative of production.
3. Is there the possibility of adding an air compressor in the engine compartment?
More to come on this. Stay tuned.
4. Will there be a white top option?
There will be a color and material walk-through later this month.
5. Is the modular hard top in Shadow Black the only option with removal rear windows?
That is correct. Rear window removal is not available with the molded hard top in Carbonized Grey.
6. Are there Bronco Bolts on other places besides the front bumper?
Yes. On this model, other Bronco Bolt locations include the interior for attaching additional handles and near the side mirrors to attach various lighting accessories.
7. Does the inside of the lockable center console have any power outlets, such as a USB port?
When properly equipped with the right package, there will be wireless charging. USB ports will be available in the dash/center stack. There are no outlets in the center console of this model.
8. Will locking diffs be an à la carte option or only available through the Sasquatch package?
Rear locking diff is standard on Black Diamond. Front and rear locking diff is standard on Badlands.
9. Will the optional slide out tailgate be available on the 2-Door?
No, it will not. It is only available on the 4-door model.
10. Is the 2-door Trail Rig package at SuperCel West installed as a complete Ford package for purchase, or are these individual accessories that can be purchased through Ford Accessories?
These are individual accessories that you can purchase from your Ford dealer.
11. What is the exact winch model on this Bronco?
Warn Zeon-10S
12. Is there a removable rear hatch over second row seating in the 2-door modular Shadow Black painted top? If so, can it be removed with the Trail Rig rack installed?
Yes, but it cannot be removed with the rack on. Only the front two roof panels can be removed with the rack on.
13. Are there any packages that would include cooled/ventilated seats?
Heated seats will be available starting on the mid-level equipment packages.
14. What is the max roof load?
110 dynamic, 450 static
15. Does the tow option include a brake controller?
It does not.
MORE QUESTIONS ASKED TODAY Sep 12th WITH ANSWERS:
1. Is there verification on the manual transmission's design and production? Is it designed and produced by the same team that did the MT-82?
The Bronco's manual option is a new to Ford transmission manufactured by Getrag.
2. What are the differences between the Badlands and Sasquatch suspensions?
Badlands and Sasquatch are similar, as both have Bilstein position sensitive dampers, but Sasquatch suspension is a little bit higher for 35-in. tires.
3. Will there be a white top option and white grey interior available?
There will be a full color option walkthrough later this month.
4. Will rubberized floors be exclusive to the Black Diamond, Badlands, and First Edition?
Rubberized floors will only be available on Black Diamond and Badlands.
5. How does the Bronco's ride feel between 45-75 mph?
It depends on how the vehicle is equipped. There are no confirmed ambient noise stats at this point.
6. Are there any upcoming events planned in the Northeastern U.S.?
No confirmed events at this point
7. Will 35" tires fit on a Badlands with just the fender flares?
For 35" factory tires on your Bronco, choose the Sasquatch package.
8. Will the vinyl seats also have carpet in the rear cargo area?
More on materials coming at a later date.
9. Is there any clarity on Velocity Blue availability?
There will be a full color option walkthrough later this month.
10. Will more tire sizes be available as options on different trims? There's alot of interest in the forums in lower trims with 33's and giving money to Ford instead of aftermarket.
The only way to up-size your tires on any series is to go with the Sasquatch package.
11. Ford's website lists the Badlands as having "Badlands Suspension." What exactly does that mean? How does it differ from, say, the Black Diamond?
Badlands has upgraded Hoss suspension, Bilstein position sensitive dampers, and increased ride height.
12. Will the backing of the rear seats with Marine Grade interior be Marine Grade or cloth material
Details coming at a later date
13. Is Rubber an option for the rear cargo area in the Sport and not standard?
It is optional in every model and a standard feature starting with Big Bend.
14. Are those yellow/orange accents going to be standard on a Badlands?
Color and accessory details coming at a later date.
15. What about the chrome versus the black bronco emblem on the rear door? On the 2D colorizer with the regular hard top, you can tell it's a chrome emblem in the back, but on the 4D colorizer with the black painted modular hard top, all the rear bronco emblems are black.
Details coming later this month.
Last edited: