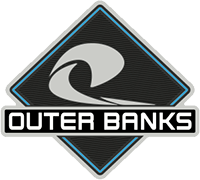 Well-Known Member
Squatch Sponsor (Level 3)
First Name

Adam
Joined

Aug 30, 2021
Threads
Messages
Reaction score

3,816
Location
Website
Vehicle(s)

2018 Raptor & 2021 Bronco Outer Banks
Your Bronco Model

Outer Banks
Looking for something a bit different with a fog light kit? Have you seen the new Morimoto 4Bangers? We're the first company to offer a triple fog light kit w/Morimoto 4Bangers. The 4Bangers are a new light from Morimoto and provide some killer light output. Available in 2 styles (NCS and HXB, where the HXB put out more light). Both NCS and HXB options have SAE compliant outputs as well available, for that street legal fog light use!
Our complete kits include our popular USA Made KR Off-Road brackets, 3 pairs of lights (or 2 if you only want 2 pairs) and our plug and play wiring harness
Use coupon code
FOGS
and save 5% off your entire kit with
FREE SHIPPING
within the lower 48 US States.
Triple Kit:
https://www.4x4truckleds.com/morimo...-w-kr-off-road-brackets-for-2021-ford-bronco/
Dual Kit:
https://www.4x4truckleds.com/morimo...-w-kr-off-road-brackets-for-2021-ford-bronco/
SPECIFICATIONS
NCS SAE Wide Yellow: 8,680 Cd (Post Warm-Up) (86.8lux @ 10m)
NCS SAE Wide White: 12,400 Cd (Post Warm-Up) (124lux @ 10m)
NCS Combo Yellow: 38,850 Cd (Post Warm-Up) (384lux @ 10m)
NCS Combo White: 55,500 Cd (Post Warm-Up) (555lux @ 10m)
NCS Spot Yellow: 73,500 Cd (Post Warm-Up) (735lux @ 10m)
NCS Spot White: 105,000 Cd (Post Warm-Up) (1,005lux @ 10m)
HXB Wide Yellow: 14,700 Cd (Post Warm-Up) (147lux @ 10m)
HXB Wide White: 21,000 Cd (Post Warm-Up) (210lux @ 10m)
HXB Combo Yellow: 54,600 Cd (Post Warm-Up) (546lux @ 10m)
HXB Combo White: 78,000 Cd (Post Warm-Up) (780lux @ 10m)
HXB Spot Yellow: 119,000 Cd (Post Warm-Up) (1190lux @ 10m)
HXB Spot White: 170,000 Cd (Post Warm-Up) (1,700lux @ 10m)