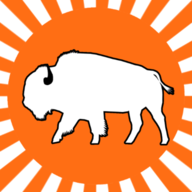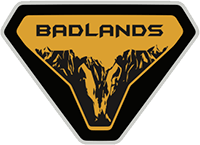 Well-Known Member
What mysteries about the new Bronco do you most eagerly await a reveal from Ford? Official statements about what the Bronco will be like, what purpose or role in the Ford lineup it will serve, what it will be capable of, or what it will even be made of have been extremely sparse so far. But Ford has set the goal of having the "freshest" model lineup by 2020, made predominantly of Trucks, SUVs and crossovers; and that includes the Bronco, which is also "coming" in 2020 -- so these mysteries can't last forever.
Even if we are to interpret that timeline in the most excruciatingly prolonged way, we can expect some pre-production self-propelled prototype version of the Bronco to be publicly viewable before the end of 2020. Given the complex design and tooling process of vehicle production, that would mean that even by now, several fundamental design qualities have been determined around which many of the other components and design elements must adhere to. Ford execs and engineers haven't been sitting on their thumbs for two years. What qualities are known?
One of them was revealed right in the beginning, and told us that the new Bronco would be smaller than the second generation. That's the T6 chassis it would share with several other Ford owned vehicles currently in production, like the Ranger, Everest and Troller T4. With so many length variants of the T6 we still don't know how long it will be, even if we do have reason to believe it will come in both 2 and 4 door versions.
Here are some of the other design constraints I think Ford knows, and has probably known for some time, that they're just waiting for the right moment to sprinkle into some press release, conference, "leak", or auto show presentation, to keep public interest in the Bronco and Ford up.
What type of engine will be under the hood
: in general terms here, Ford has to have known for a considerable time what was going under the hood, if for no other reason than to know how large the engine bay needs to be, and what the drive line components need to be able to stand up to. If a 400hp 5.0L V8, or 3.0 V6, or just a featherweight 2.3L I4 will some day sit between the Bronco's fenders, the teams designing the sheet metal, suspension, and driveline needed to know that.
What type of suspension is under it
: is the Bronco forging a brave new(old) path, or expected to face the competition and "reclaim [its] rightful place as the off-road vehicle leader" with hand-me-down parts bin components? Independent suspension all around like it's big brother Expedition, or solid axles like the 66'-77' classic design and namesake; or something inbetween? Teams designing sheet metal, steering, exhaust, etc. as well as third party parts manufacturers like Dana needed to know what was going between the wheels before even the first prototype is assembled. Anyone tuning a traction system has to have something to test it on long before it will be ready for release.
What is it made of
: save a pound or take a pounding. The material the body components will be made of was probably determined before we even knew it wasn't just a wagon version of the Ranger, or Everest with a steel bumper. How much advantage there would be in saving weight vs. material cost and the profit margin estimates determined if we get an aluminum or steel bodied Bronco.
What will it look like
: even if we're just talking final sketches, the size, shape and proportion have been settled for a long time now. In order for any of those things listed above to be accomplished, this needed to have been finalized already. A pile of images and 3D renderings based on technical specs is ready for presentations is sitting in someones 'done' folder.
What Bronco mysteries are you most eagerly waiting for Ford to reveal? And what do you think they're waiting for before they reveal them?