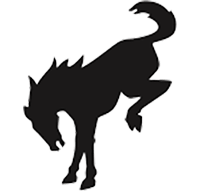 Well-Known Member
What mysteries about the new Bronco do you most eagerly await a reveal from Ford?
Well, with the latest post today, I'm even more curious about "The LOOK", but it really sounds promising.
I had thought solid axles was already confirmed, but that may just have been me reading into the Dana announcement?
Any input on that Carmaker1?
(
Edit:
report-new-ford-bronco-will-have-solid-axles.116
)
I'm really curious if whatever heavy duty engine/suspension upgrades will be available on lower trim models. It always frustrated me that I couldn't get the strongest motor with the extra duty driveline upgrades on a lot of trucks unless you're getting the super deluxe ($$$$) versions. In my humble opinion, that will be even more important on a Bronco type vehicle. With a removable roof, I may go very utilitarian, which would make the upgraded motor/driveline/suspension even more important as it would definitely be filling a work horse role at that point.
Last edited: