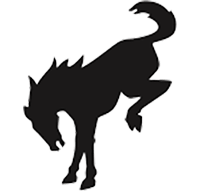 Well-Known Member
My 2 door Basesquatch came in yesterday and I'm going to pick it up today. I drove it home to my wife to test fit it in the garage and she drove it back.

After all this time wow, it's so exciting, I just can't describe the excitement.

Most have said it's a beast and you will not realize it until you see it and stand next to it in person. The 35" tires are simply massive. It's tall- quite a step up into it. I'm 6' and it was huge to me. Very much like my 1970 I drove and wheeled in back in the late 70's. It is such a thrill to have owned 2 Broncos back in the 70's and to see and drive this retro Bronco- wow, so cool!

I made a comment to the sales guy that it was quite a step up into it and he mentioned they could put running boards on it. I just looked at him and said....ahhh no. I love it without running boards. Never had them in the 70's don't need them now, LOL.

The interior is nice, we both loved it. We were both able to get comfortable and it's super easy to drive and park. It honestly drives like a small monster truck. A little difficult to get access to the back seat. The front seat does not go that far forward and there is no grab bar to haul yourself back there. My wife and I are very fit so we can easily climb in but guests may not be able to do so that easily. My wife commented "no passengers, this is just for us", LOL. I can maybe add a grab bar.

Performance wise it was different than anything I (or my wife) have ever driven. The 2.7 seems plenty powerful although the 10 speed automatic and the gearing it seems over geared perhaps? It seems to like shift 3 or 4 times to get to 30. With all the shifting it did not seem to want to get up and go- although did not want to step on it too much it being brand new.

I am having a hard time deciding which one of my vehicles to trade in for it. I have a 97 TJ to sell on BAT but it's going to take a bit of time. So might have extra vehicles for a month or two......