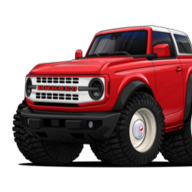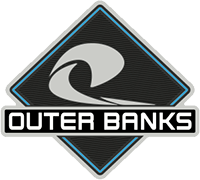 Active Member
I went to my local dealership in November of 2022 to see about ordering a race red Ford Heritage Edition when they opened the order banks up. I was told that they would take all my information and let me know when they could order it. We were also told the same as everyone else that it would probably be 2024 before it came in. Three days later I get a call to see if I would be interested in looking at a race red Outer Banks that a customer ordered and decided they did not want to purchase any longer. So I decided to build my own version instead of waiting on Ford's, they also excepted A-plan pricing. I know this will piss off a lot of you reading this that I only had to wait 3 days to get what some of you have waited to get for months and years. I just happened to be in the right place at the right time, willing to compromise a little and change a few things to my own liking later.
After talking to members on B6g I got to work on ordering some things to change. I ordered my Wheelsmith 17x9 smoothies with +33 offset to stay close to stock Sasquash wheels. Along with plain intercepter hubcaps. Switching out the OuterBanks grille for a base grille painted to match the wheels to go with the retro look. As well as painting the top to match the wheels. DeeCee trail sight deletes. Going to add leather seats with red stiching and get rid of the navy pier throughout the interior when I get it back from paint.
I can not thank forum members
@Humvee06
and
@AARDVARK122
enough for answering all my questions and getting this build started. Will post more pictures as we go along.
Update 1/10:
Just got home from picking up my Bronco from paint!! Here are a few more pics