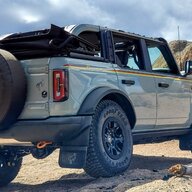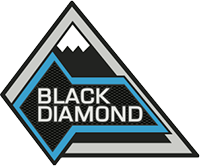 Well-Known Member
Joined

Mar 11, 2020
Messages
Reaction score

775
Location
Vehicle(s)

Lincoln MKC
I spent a little time this afternoon checking out the new Bronco. I was excited to finally see it in person.
My first impression when walking up to it...AWESOME! Ford hit this one out of the park. It has a fantastic stance, very nice lines and has its own unique look.
The black exterior looks much better in person than in photos. For those of you who are interested in black, you're gonna love it!
The accessories look perfect on the Bronco. Ford is gonna sell a LOT of accessories, I have no doubt.
As much as I love the look of the 2-door, it's just too small for my needs. I plan on having camping and fishing gear along with my running gear and other supplies. I also have a couple of boxer dogs who will appreciate the extra space. For those of you who are leaning on a 2-door, just be aware, there's not much room back there. No big deal if you're not planning on storing much back there.
This visit pretty much locked me into my Badlands 4-door with Sasquatch. I left open the option to go with the 2-door, but decided within 2 minutes of seeing the 2-door.
The 8" screen looks great in the Bronco for any of you worried about the screen being too small.
Interior looked just fine to me! No complaints.
Lastly...I know there are a lot of people out there who are frustrated for various reasons. I can tell you this...Ford has done an amazing job on the Bronco. Just give it some time and don't stress over the little stuff. I drove away today even more excited for my Bronco. Yes, I wish B&P would be out earlier and yes I wish I could see all the colors...I could go on and on. But after today, I'm no longer worried about any of those issues. My focus is simply to continue to save $$$ and continue to be excited for my 4-door Badlands w/Squatch next year.
Here are some photos I took this afternoon. Cheers!