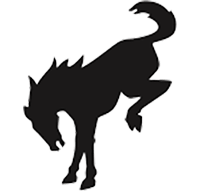 Well-Known Member
figured since it was only a few hours away I'd swing by and ask some questions/take a lot of photos. Here's the results of my Q&A and a photo dump (Doug, feel free to merge this with another thread if you think that is more helpful in getting this info out there)
Q&A
1. Will the orange stitching/trim come on all badlands?
A: trims will have the option of either the trim-specific interior color scheme, or a grey-neutral interior color scheme
2. What's the process for taking off the doors?
A: open door, unplug socket, remove bolt from lower hinge and the door lifts off the top hinge.
3. Can the seats be slid forward/folded with a single lever like the 96 Bronco?
A: no, the seat is flipped forward by a latch near the shoulder, and slid forward by a lever under the seat
4. How is the roof rack mounted light bar wired?
A: the example on the truck shown isn't, but production models will have a wiring pass-thru (unclear on if that is done at the factory on all broncos, or drilled upon dealer/factory install of the light bar)
5. Will there be a white top?
A: more info will be coming out this coming week concerning top options and interior options (he specifically mentioned it will answer the white top question)
6. Will their be color swatches at the dealers to see in person before ordering?
A: yes.
7. What is the weight limit for the small tailgate mounted folding table?
A: 25lbs
8. Is the dash mounted accessory rail 1913 picatinny spec?
A: yes
9. What is the box in the center of the bumper
A: inconclusive, best guess is that it is a placeholder bracket for the adaptive cruise control radar sensor (i did get some good close up pictures of this)
10. Will Android Auto and Apple Carplay be wireless on all trims, or only with the mid/high/lux packages?
A: wireless aa/ac is standard with all sync 4 (therefore all trim levels)
Once I get back to wifi I will upload the rest of the images I took (I took ~60)
Last edited: