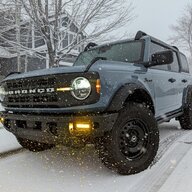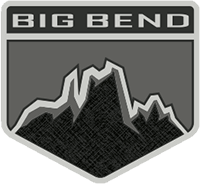 Well-Known Member
I know there are other threads out there, but I wanted to get our thoughts out there to everyone. My wife and I drove both on Tuesday (2.3L Ranger and 2.7L F-150) and I have included our thoughts below. We currently own 3 manual transmission cars and two automatics, so we drive them both! These thoughts are with us buying the 4 door, just an fyi.

2.3L:
Transmission that I would personally recommend with the 2.3L would be the manual, hands down. Ability to manually select the gears to ensure the motor is where it wants to be is imperative (3k and above). We both felt the auto felt slightly disconnected from the motor and it was like an awkward dance some of the time while driving. Its not a deal breaker for the 2.3L/auto combo, its just something that I would need to drive more to get used to. Even discounting the piped in sound, the 2.3L sounds great, love its growl. Its power delivery reminds me of our V70R 5 cylinder. From a start, its a bit slow, but once the turbo hits, its a really fun motor. Great rush to the top of the rev range.

One of the times we felt it was underpowered was on a decent hill, in traffic with someone who slowed and turned right in front of us. My wife then kicked it pretty good and I had this instant feeling I had to help it accelerate back up to speed on the hill. Not severe, just some, but I'm worried about 500lbs more mass being slowed and then needing to get back up to speed like that scenario. Its in no way BAD, just not as fast as I was anticipating. This wouldn't be a problem for someone who doesn't drive their car hard or aggressively, but we get on it a decent amount when we drive.

2.7L:
I'll refrain from any transmission recommendation for obvious reasons. V6 has power/torque all through the rev range, and didn't have any kind of "peaky" power delivery feeling. More refined for sure, but it also had less character than the 2.3L for me, and I like to have that in a motor. I'm hoping that the Bronco's lower amount of sound deadening will let this motor talk to the driver a bit. I can at least hope. Its quick, and it will have no issues moving the Bronco around. It did feel much different though, as it felt like the power was in the low/mid range for sure, and didn't charge to the top with its power like the 2.3L. Just a different perceived power curve, so they have different personalities.

Seemed it was a bit less willing to kick down for passing, etc than the 2.3L but that could all be based on where the transmissions were at with their "learning" people talk about. Once it does, it hits you in the mouth. People won't be disappointed with this motor and it will move the Bronco no problem, its just a different animal than the 2.3L, and delivers power in a different way, so its also about matching driving styles/wants with the motors.

Transmission:
Both had the issue we see in our Fusion with a delay between pushing the pedal down and when it reacts to throttle input, especially at low speeds when coasting at 10 mph or so and turning left across traffic, etc. Hope the "learning" can fix that a bit.

We also drove both of the trucks in "normal" and "sport" mode to see the differences. Normal is a bit more "muted" and doesn't let you wind the motor out much, but its smooth and would be great for most non-aggressive drivers. Sport is different in good and bad ways as far as we could tell. You can wind the motor out more, get more speed, etc which is great. One thing I HATED that I hope is related to the learning part of the equation is that when I was going up the on ramp in both trucks and was giving it probably 70% or so throttle, I would let off to probably 30% when I hit the speed I wanted, and the transmission would hold the gear I was in...and hold…and hold. I had to almost let my foot off the gas entirely for it to up shift and cruise along. I was audibly telling the transmission to up shift as it's a really unnerving behavior out of a transmission. Maybe someone with experience can chime in on that.

Final thoughts:
I think both motors will be up to the task for the Bronco, and it really depends on everyone's personal expectation of "performance" from their Bronco. Here at altitude in Denver, and the way I like to drive, my wife and I will need to either get the 2.3L/stick combo which would require the ford performance tune for me, or the 2.7L auto. Its gonna come down to pricing and what we would need to cut out to get the bigger motor and still fit the budget.

No matter what motor you get, its going to be a great rig, a lot of fun and something we can all use to explore the world in ways we already do now (if you already wheel, etc.), or something that will allow us to explore our world more (my case). Can't wait to see everyone on the road in their Broncos with huge smiles on their faces. Just thought I would share our thoughts. Good luck with all of your choices and make it your own!
Last edited by a moderator: