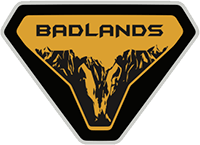 Well-Known Member
First Name

Bradley
Joined

Jul 19, 2020
Messages
Reaction score

83
Location
Vehicle(s)

18 Sequoia TRD sport, 98 Jeep, 92 GT, 93 Cobra
My wife bought a Camry Hybrid new in 2007 still have it and the car has 253k miles on it.
First off we have loved the car it has never been in the shop it is 90% HWY miles.
But I will never buy another hybrid
Why?
Cost the car is the highest cost in its class. They say you get a tax credit but I didn't due to I make to much money if you can afford it you probably make to much money but that another story.
At the end of the day you don't really get that much better gas mileage maybe 4mpg real time.
Cost of repairs is insane yes I haven't had any and thank God a buddy works at the dealership just the AC compressor is $2000, New regular battery is $300-500, Hybrid Batteries $2000 these are cost not install thats stupid high. $125+hr (If I replace the hybrid batteries look at the impact I will have on the earth again and the car want even last that long)
Keep in mind being a hybrid the dealership only has 1 or 2 people that can even work on it and my buddy says its way harder to find the problems. He says on my car its common for this one single wire to burn up and need changing and it cost a ton to find if thats it then they run a new wire he says how that has to happen it calls for like 5hrs so at $125+hr.
Keep in mind when these thing happen it can just leave you on the side of the road.
Resale sucks why because no one wants to buy those type of problem after warranty and you want top $ because you pay top $.
I consider myself a green person I want to do my part (one of the reasons we got the car) But with age comes wisdom. (Personally I think batteries have a way worst impact on the earth)
https://www.wired.co.uk/article/lithium-batteries-environment-impact
I work in the oil and gas industry but I want to be as green as I can be. (Its all about the money) We have more Natural Gas than we could
ever use
and we can run cars on it so why don't we its super clean MONEY we have so much its really not worth anything.
Also I'm sure the new stuff maybe better but it sometimes has a pause do to cutting off motor and running on battery yes its less then a second but if you drive it you will be like thats not cool. Its not a big deal after you drive it some but still never liked it.