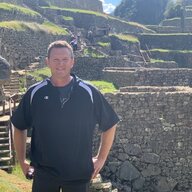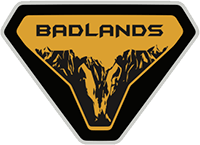 Well-Known Member
Moab was awesome! My wife and I road with Brad Lovell, in a Rapid Red First Edition, and for the short amount of time we were out there, he found a way to put it through its paces. I have attached a few videos and here are some general impressions:
1) The suspension on these bad boys is awesome. Brad spent some time talking through how they work in one of the video clips.
2) Brad shared he was part of the engineering/consulting team on the bronco, and tells the story of how it began 4 years ago. Pretty interesting
3) I wasn't aware the Sway Bar disconnect was that more advanced than Jeeps. He demonstrated how with the Bronco implementation, you can get one of your front wheels off the ground and engage the disconnect, while with the Jeep, you have to predict you'll need to disconnected before you need it. Big advantage Bronco!
4) Brad explains why he prefers using the Front Locker while rock climbing over using the rear locker, or even both together. Pretty cool
5) Tire pressures were at 30PSI for these rides, so not super low, but less than recommended 40PSI
6) Rides were off "Behind the Rocks Safari Rte" just off Hwy 191 South of Moab. They found some great dunes and a few small rock climbs, but all in all, we got a great feel for the Bronco's capabilities.
Other things of note: I video'd while driving down the highway to a get a feel for the road noise with Sasquatch. The tires had very little noise, at least compared to my RAM 1500 w/35in MTs. The only noticeable noise was from wind noise in the MIC top, which he of course mentioned was pre-prod. I hope that gets solved! I never asked about the rattling in the back, so I know that was common in the KOH videos as well
Edit: YouTube Links:
.
Last edited: