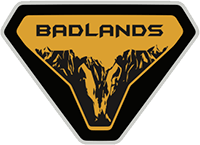 Well-Known Member
Trying to be glass half full guy .... One great thing about being moved is that it gave me time to see different trims, colors and even test drive one for 2 days (just returned it yesterday).

That time frame gave me time to switch.

From:
BL, SAS, Lux, 2.7, MGV, 2 dr in carbon

To:
WT, SAS, lux, 2.7, leather, 2dr in area51

I always wanted the WL but didn't like the interior color. But after driving one for 2 days in leather I like it. Also really like the a51 way more in person. Submitted my build yesterday.

In the end I don't expect that built until this time next year and my Defender 90 may beat it here (got build date of January and March delivery as of now) so the Bronco will either get abandoned or sold right after I get it.

Anyone else make big changes?