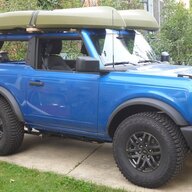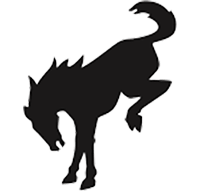 Well-Known Member
Joined

Aug 25, 2019
Messages
Reaction score

3,340
Location
Vehicle(s)

72 Land Rover, 98 Jeep TJ, 85 Jeep CJ-7
If you take emotion out of the equation and thinking logically here it would answer your question. Those saying MY23 are early reservation holders that got burned and are trying to take the pain out on everyone else. This is a standard mass produced vehicle. There is nothing special about it. Jeep builds 250k of these things in a year. COVID screwed up the supply chain, sure, but those disruptions will end, and fast. This is a high margin high heritage vehicle for Ford. They've publicly stated their priority in getting Bronco rolled out. Every day you see people complain about the delay and cancel their reservation. How many more will cancel when they don't take delivery this year? Never forget, this isn't rocket science. We have a rover and drone on Mars right now being controlled from earth. I think Ford will figure out how to get plastic hard tops built quickly before 2023

I have no doubts by end of summer next year there will not only be no more reservation orders unfulfilled, but no ADM on stock vehicles will be easier to come by.
I'm a non-reservation holder, who buys real vehicles to be seen in person and test driven before buying. So the key for me is when Ford transitions from this reservation cr*p, and starts providing vehicles in dealerships for customers to evaluate and order in a timely manner.
Hopefully after the first initial months we will start to see some of that occurring. I don't imagine Ford dinking around until every last reservation holder has her/his vehicle, before selling to normal car buyers.
Currently between the Bronco, the F150 Lightning, and the Maverick reservations... Ford seems in the business of selling reservations rather than real vehicles. I heard Ford will soon implement a new two step reservation system, where a customer can place a reservation for making a future reservation.