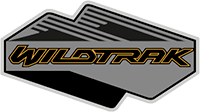 Well-Known Member
I'm in the same boat. Ordered on 10/13/21 @ 10:06 AM ET. no email and nothing on my "reservations" section of ford.com. I asked my salesman when he planned on putting the order in assuming he hadn't put it in yet. He replied that the order had been placed that day. So... no email and nothing on my dashboard on ford.com.

My priority code is 80 on my printed paperwork FWIW.
My salesman gives everything to the sales manager. I figure he's the one who isn't putting the orders in. The salesman doesn't know whether his boss is doing his job until I blow his phone up telling him.
I have a feeling I will be going up there today until whichever sales manager is on duty outs my order in the system and I receive the confirmation email.