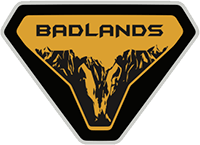 Well-Known Member
Ok....just more speculation then. Thanks for clearing that up.
My whole problem with this situation is; why is Ford still initially filling the engine with 7.5qts of oil. There is not 1.5qts of oil left in the engine after you drain the oil.....even with 2 turbochargers in the system.
I've worked on all kinds of engines over my 68 years and never run across an engine that retained that much oil when drained.
I think the SSM (which we all know probably 95% Bronco owners except in this forum) will never read, although it says 7.5, can only be considered as actual practice if anyone with a build that happened AFTER the SSM can share what level their oil is at using either H stick. If in fact the engine line does a 7.5 quart initial fill, there is no way that the H stick won't show overfilled. Either the dealer will catch it and drain off a quart to keep OCD customer happy during PDI, or they will use the SSM as a fallback and tell the customer that it says "7 won't hurt the engine." No explanation form Ford, of course, as to why they still keep the initial fill capacity at 7.5 in the SSM in a system now confirmed (by themselves) to have a 6 quart capacity. Doing so just drags out the current and future owners whose initial fills won't match the full mark on the dipsticks. For the dipstick recall conspiracy theorists out there, note that even by changing the capacity in the literature and the SSM to 6 from 7, that didn't negate adding yet another dipstick to the lineup...the C model.