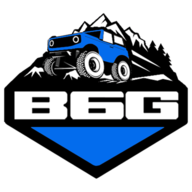 Administrator
Staff member
First Name

Doug
Joined

Jan 26, 2015
Messages
Reaction score

8,085
Vehicle(s)

Ford
A report posted by
Motoring.com.au
today claims that Ford Australia is leading the development of the all new Ford Bronco.
November 09, 2016
Ford's born-again Bronco now being engineered in Australia alongside next Ranger ute
Ford's most anticipated SUV, the reincarnated Bronco, is being developed right here in Australia alongside the next-generation Ranger on which it will be based.
Much has been written about the new-generation Bronco, an iconic off-road SUV not produced for 20 years, since a US union official let slip last month (see below) that it will be built alongside the Ranger ute in Detroit.
Now, motoring.com.au sources have confirmed that Ford's Victorian-based Asia-Pacific Product Development Centre is deep into the development of the reborn Bronco, which will be a direct rival for next year's new-generation Jeep Wrangler.
Apart from developing a series of key regional models like the Figo, Escort and next Taurus, Ford's Aussie-based design and engineering operation is the 'homeroom' for the T6 ladder platform that underpins the Blue Oval's global Ranger.
As such, it is responsible for engineering all T6-based products including the Ranger ute, which is built in Thailand, South Africa, Brazil and, from 2018, North America — but won't be shared with other manufacturers, including Mazda, in its next generation.
The T6 platform also underpins the Everest SUV. Indeed, Ford has made no secret other vehicles will be born of the program and a number of heavily camouflaged Ranger and Everest vehicles are already being tested at the company's You Yang proving ground at Lara near Geelong (Vic).
These vehicles are largely early engineering prototype versions of the next-generation Ranger. But some are also early mules for the all-new Bronco, which will follow Ranger into production in the USA around 2020. Both models will be based on a reworked version of the current Ranger/Everest T6 platform.
At this stage it's unclear whether the new-age Bronco, a model that was produced over five generations in the US between 1966-96, will be produced in right-hand drive for markets outside North America.
However, given the world's penchant for SUVs and the fact both the T6 Ranger and Everest are sold worldwide, the sixth-generation Bronco is almost certain to be a global model.
It could also be produced alongside our Ranger in Thailand, which has a free-trade agreement with Australia. This would aid Ford's intention to position the 2020 Bronco as an affordable 4×4 wagon positioned between Ford's belated Territory replacement, the 2018 Edge, and the $55,000-plus Everest.
In the spirit of its predecessor, which was originally based on a shortened F-Series ladder frame, the 21st Century Bronco is expected to be based on a short-wheelbase version of the revised T6 ladder frame and will likely share all of the Ranger's mechanicals.
That should mean four- and five-cylinder diesel engines (and potentially a petrol V6 for the US market) matched to manual and automatic transmissions comprising a low-range transfer case, which would make it an instant hit with off-road enthusiasts.
Ford is yet to officially confirm the existence of a new Bronco – a model most infamous for aiding OJ Simpson evade police. Letting the cat of the bag, however, United Automobile Workers union boss Bill Johnson did it for the Blue Oval when he defended the moving of Focus production from Michigan to Mexico.
"We hate to see the products go to Mexico, but with the Ranger and the Bronco coming to Michigan Assembly, that absolutely secures the future for our people a lot more than the Focus does," he told the Detroit Free Press.
All five generations of the Bronco were built at Ford's Michigan Truck Plant in Wayne outside Detroit – the same plant where Ford will produce the Aussie-developed Ranger from 2018 and the born-again Bronco from 2020.
While Ford's Australian operation is laying the early groundwork for both models, engineering input could also be provided by sister product development centres in the US, China, Brazil and Germany.
The new Bronco's final exterior design, which will be different to the Everest and could take some inspiration from the 2014 Ford Troller T4 concept (pictured), is likely to be signed off at Ford's Dearborn HQ in the US.
According to Bronco enthusiast website
www.bronco6g.com
, Ford has purchased hard-core Rubicon versions of Jeep's existing Wrangler two-door and Wrangler Unlimited four-door for benchmarking purposes.
This suggests the new Bronco will not only be available in both two-door and four-door body styles, but that Ford is targeting class-leading off-road capabilities for its all-new off-road SUV.
Previous Broncos (which were produced in Australia between 1981 and 1987, and powered by locally-made 4.0-litre six-cylinder and 5.8-litre V8 engines) were available in half-cab, roadster and wagon forms.