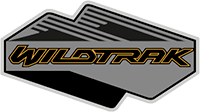 Well-Known Member
Are those all powered? I seem to remember that only a couple are....
All those circuits in that chart that are by the under hood fuse box are powered.
The non-powered circuits are the ones in the passenger compartment, front grille, right-hand visor and right-hand rear quarter panel. These non-powered circuits are designed to be connected to the wires at the fusebox that are powered.