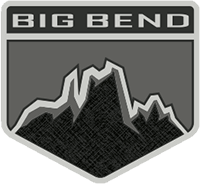 Active Member
Finally! An aftermarket part that looks good. All about the gloss hex with markers.

now if we could only get a good looking aftermarket steel bumper with fogs. Ordered, and have been living with, a standard plastic bumper for 12 months waiting for something nice to come out. Plus didn't want to order the mod bumper since was a restriction on early builds. So far, We're like 0-20 on aftermarket bumpers that look good / natural fitting / not tacky…IMO of course.
Couldn't agree more with your point of view!
Gonna try this grill. Just can't bring myself to "upgrade" to a factory option, adding a different factory grill just looks like some else's factory grill, not exciting.
for me the leading bumper to change to is the factory mod bumper, really?