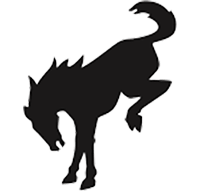 Member
Hello Bronco community.

I have closely been following the Bronco re-launch for some time. I've reserved a base Bronco, though I know it isn't final.

Over the last few weeks I have tried to get a better understanding if the vehicle is practical. A couple of notes to take into consideration:

I currently drive an Alfa Romeo Giulia - it's a lease to be gone in 1-2 years. Next vehicle will be purchased and run into the ground.
I have always been a fan of the boxy look, love the Mercedes G Wagons, but that is out of the question in terms of price.
I don't do any off-roading today. I do think I would do some very minimal off roading if I were to get either the Bronco or Bronco Sport.
I don't have any kids, though most likely some on the way in the next 2-5 years.

I've been drawn towards the Bronco mostly due to the nostalgia factor and retro design, which I love. I also like the idea of going roofless and door-less. The reality though is that most of my use will be going to work and back. We are talking about a 1 hour commute with traffic to and from work. So, fun and/or comfort is key to an extent. I do understand the whole comfortable in the uncomfortable mentality.

Having spent some timing thinking of specs on the Bronco - the Sport has somehow caused me to 2nd guess my pre-order. I'm able to get a Badlands Sport with all the creature comforts and tech for less than My Bronco spec would probably cost me. I'm perfectly fine without having the creature comforts, but... they are not bad to have either.

I also live in South Florida, which means there probably is some crime. I spent some time reading about all the issues of wrangler owners and theft of roofs, doors, etc. I'm guessing you are going to have similar problems with the Bronco, especially given how easy it is to take parts off, etc. All you need is the wrench? Where would I actually take the vehicle top and door less? Yes, to work.. unless it's too hot. To the beach, but then worries of theft sit in?

Anyways - I have been thinking of this probably too long haha. Is the Bronco the right fit Or will i probably enjoy the Sport more, even if it isn't the main big boy.

Happy to get some thoughts and input from the community.