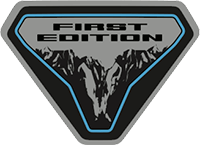 Member
Hey Guys/Gals

So I have never reserved a vehicle like this before, and Ford stated orders will be placed in December so I'm wondering:

When we place our order in December, is this when we have to pay the full amount for the Bronco or make some sort of deposit?

If anyone knows this, please enlighten me. Thanks!