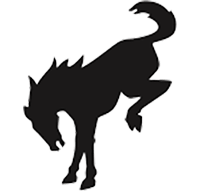 Well-Known Member
First Name

Steven
Joined

Sep 20, 2020
Messages
Reaction score

361
Location
Vehicle(s)

Subaru Outback, '79 2G, '89 3G, '92 5G White!
Bronco

Base
So it looks like Ford has lied to us once again. Despite Ford clearly saying that the Broncos already produced with the bad MIC Tops that are currently being held at MAP (actually sitting on Dirt Mountain) would get new tops before producing any additional vehicles with hard tops, it looks like that is not the case. The FE shown below was produced this week (9/16/21), shows as built, and is scheduled to be shipped. How can Ford continually lie to (or at the very least mislead) the customers over and over again?

Care to comment

@Ford Motor Company

?
Yeah, OK, now I'm pissed off. Just wrote the following email to my dealer. I suggest any waiters out there to do the same. I'm a 2/13 reservation that had a 7/21 "production" build date. All the modules in my truck were activated. Feel free to copy any of my email that works for you.
Dear Dealer [Ok, so I changed this part for the posting.]
Ford is evidently not replacing all of the already built bronco tops, but shipping new builds with Webasto 2.0 tops. We need our dealers to speak up and let Ford know that this is affecting your business, not to mention adding insult to injury for customers that have been patiently waiting for their vehicles. I have 12 grand sitting in a savings account that should be in Miracle Fords operational account.
Please do us all a favor and get your Ford rep. on the phone and let him know that this is not OK. Time for action my friend, don't let Ford push your dealership around because you are not a crazy mega-dealer in Franklin or whererever! I stand by you, this is the 4th vehicle I have bought from y'all.
Newly Produced Broncos Being Shipped with MIC 2.0 Ahead of DM Replacements | Bronco6G - 2021+ Ford Bronco & Bronco Raptor Forum, News, Blog & Owners Community
Steven A. Cummings, ACMT
[email protected]