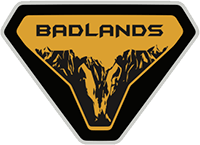 Well-Known Member
Just got this email from my current dealer today:



I talked with my new inventory management. At this point we don't know exactly when we will be able to place Bronco orders. While we were originally told that the 19th was when we could start ordering them, my manager was talking with Ford, and they said it is now looking like it is going to be closer to summer before we can order them.

Wow! I hope this isn't true. I'm not trying to start an ugly rumor, just looking to see if anyone else has heard about further potential delays. Things seems to be progressing on bronco nation, so this was a bit of a shock to me.