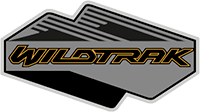 Well-Known Member
https://fordauthority.com/2022/07/n...ronco-2-7l-v6-ecoboost-failure-investigation/
Now, the NHTSA has indeed opened an investigation into 2021 Ford Bronco models equipped with the 2.7L V6 EcoBoost.
The investigation pertains to an estimated 25,538 2021 Ford Bronco models, while the NHTSA has received 26 complaints related to the matter thus far. Those that petitioned for the investigation – which is in the preliminary stages – have experienced a loss of power at highway speeds after which the vehicle will not restart. Following a meeting with Ford, NHTSA discovered that this alleged loss of power is a result of catastrophic engine failures due to the engine valves failing.
Ford has identified the root cause of this issue as the valve "keepers" not holding the retainer in place, which allows the valve spring to detach from the valve, resulting in interference between the valve and piston. This interference can cause an engine lockup. Based on an initial review of the applicable materials, the NHTSA has decided to grant the petition and open this preliminary evaluation to assess the scope, frequency, and potential safety-related consequences of the alleged defect.