Banned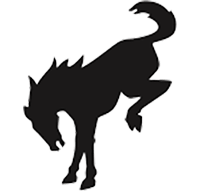 Banned
Banned
First Name

chris
Joined

Jul 29, 2020
Threads
Messages
Reaction score

9,641
Location
Vehicle(s)

Mazda
Your Bronco Model

Base
Today.

I'm just hoping for next week.

My thoughts are, or should I say hopes...

Today only scheduled week of 8/30. Meaning 9/6, 13, 20 & 27 are still up for grabs. Likely to get scheduled next week now that they pulled the trigger on 'no hardtops'. So if I switched to a soft top today, will I be able to make that next round of scheduling, next Thursday? Thinking my 7/16 reservation date should get pulled into one of those weeks... likely the later weeks, but at least in Sept!

I would think that's a decently safe bet. But then again, after today's news, you may get a lot more people switching to softies.

I know no one really knows, and it's all speculation. But we've all been following along at this point, and I'd say can see the patterns. I'm just checking to see if I'm missing anything like there needs to be a 2 week leedway after switching, or some dumb shit.
seems to be though that they will be going back to reservation date as a main determinate since now all they can really build are soft tops. So probably no late reservations people will be cutting the line anymore