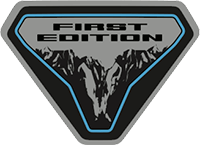 Well-Known Member
I know it's still early but anyone serious about buying a Bronco, PM me. I have a dealership that will not charge ADM.
I don't have any skin in the game other than I've bought at GT350 in 2017 and have ordered a GT500 from them. Both at MSRP.
Dealership is in SE Texas.
They are a smaller family owner dealership that does not believe in ADM. My contact is the GM.