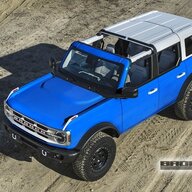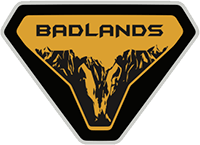 Well-Known Member
Joined

Feb 21, 2020
Messages
Reaction score

15,111
Location
Vehicle(s)

Bronco Badlands
For those that do not know Bronco 6g history, the T6 platform chassis was engineered in Australia, along with the shared 2022 Ranger. Kinda ironic those Ford engineers will never be able to buy and own a Bronco 6g in Australia. On the other hand, this is good news for us in North America as the factory capacity will not be diverted for right-hand drive models.
2021 Ford Bronco officially denied access to Australia: Hottest new SUV of the decade barred from key 4x4 markets around the world, and the reason why is baffling

2021 Ford Bronco officially denied access to Australia
However, Ford Australia president and CEO, Andrew Birkic, has confirmed that the Bronco is not earmarked for this market, because its projected sales in countries such as Australia, New Zealand, South Africa, Japan and the United Kingdom are not enough to offset the cost of engineering it for right-hand drive.

"There is no right-hand-drive," he told the Australian media in Melbourne this week.

"As a Ford employee, we think it's an amazing product. We are really proud… it's an amazing body of work and we're incredibly proud. But the vehicle isn't built for right-hand-drive and that's where it's at."

This is despite the fact that the new Bronco project was largely engineered in Melbourne, since it is a derivative of the T6 Ranger project that has its homeroom base in Australia, using the basic chassis components of a truck that is obviously available in right-hand drive.

"Those are all the questions you have to ask the lead developer of a vehicle program," she explained. "You have to be able to make money out of it. You have to have enough customers ready to buy it. And, I agree, it's a fabulous product. But it just doesn't make sense.

Meanwhile the senior Ford executives also confirmed that there are no plans for a right-hand-drive version of the Bronco Sport.
Last edited: