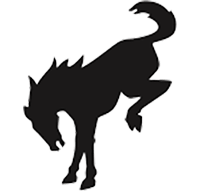 Member
Squatch Sponsor (Level 3)
Joined

Feb 26, 2021
Messages
Reaction score

101
Location
Vehicle(s)

Lots of Jeeps and one lone Bronco (so far)
Bronco

Base
Hello to all Bronco enthusiasts!

Northridge4x4 is super excited to be part of the Bronco6G forums as a supporting vendor and looking forward to taking an active part in this forum. We have a long history of off-roading in our blood and are always trying to help out fellow enthusiasts, that's what we love to do.

We received our Oxford (OJ) White base-model Bronco two weeks ago and @Tech Tim has been out putting the miles on it, getting familiar with it and starting to plan the build.
A bit of history on us:
Northridge4x4 was started by president and founder David Johnson in 2001, in his dad's 1,200 square-foot garage, building bumpers and selling other vendor's parts for Jeeps. The business grew fast and within the first year father Brian and brother Kyle joined David, making it a true family ran business. The company soon grew so fast that manufacturing of products had to stop and the building of Jeeps and supplying the best parts in the industry became the focus. By 2007 we broke ground on our current Silverdale, WA location and moved into the 13,000 square-foot facility in October 2010. Fast forward to 2018, we now have an additional retail/installation/warehouse location in Utah, a 100,000 sq. ft. warehouse/shipping center in Kentucky and have expanded into Canada with a retail/installation/warehouse facility in Alberta.
Silverdale, WA
SLC, UT


Our website covers thousands of parts over hundreds of product lines and it shows current stock in realtime. If the website says we have it, we have it. Our goal is to have the products that you want in stock and to ship those parts out the same day; with our many locations, we can get those parts to you fast, usually within 3 business days.

We're still building our Bronco parts inventory, working on bringing you the largest selection of parts for your steed; our website can be found here: https://www.northridge4x4.com

There will be a few of us answering questions and participating on Bronco6G forums, so please let us know who you are and how we can help.

Want to get a hold of us?
PM us on the board, post up in our sub-forum, online chat on our website, email or you can always just go old fashion and give us a ring.

Contact info:

[email protected]





[email protected]

Phone: (866) 601-5340

www.Northridge4x4.com

Social Media thing - follow us and stay connected:
YouTube: Subscribe: https://www.youtube.com/user/northridgenation?sub_confirmation=1
Facebook: https://www.facebook.com/
Northridge4x4 Blog: http://www.northridgenation.com/
Instagram: @northridgenation https://www.instagram.com/northridgenation/
Twitter: https://twitter.com/Northridge4x4

Join Our Newsletter to stay up to date on new Bronco parts releases, sales and the latest news: https://www.northridge4x4.com/pages/signup