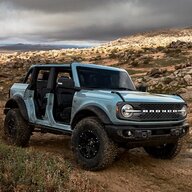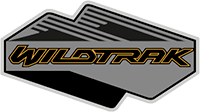 Well-Known Member
That is a really good ad but that isn't a Bronco competitor. C&D is saying $70k to start, of course they don't know, I'd bet more. So it will start well north of a fully loaded Bronco.

GM is clueless, look at how they priced the Cadillac based on the Volt - the ELR was $76K in 2014 and then then they were surprised they only sold 2,000 in one year. It was a freakin 2 dr Volt! The Volt is a great car - I own one — but $76K?

Unlike the ELR the Hummer will sell because people will pay big bucks for trucks but I don't see much Bronco cross shopping.
I agree with you, they just want some of the excitement that the Bronco is bringing Ford. Have you seen the new Tahoe and Suburbans? The Tahoe starts base at $53k and with any options at all its quickly over $60k. I has a 2000 Tahoe, loved it. Was an LT model, middle of the road with leather. It cost $37k. About $62k for an LT with leather now. Nearly doubled the price. Not shocked that GM is having tons of issues right now. Someone needs to open their eyes and look at the car landscape right now and make some better decisions.