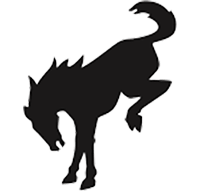 Well-Known Member
First Name

Mark
Joined

Oct 2, 2020
Messages
Reaction score

321
Location
Vehicle(s)

Pont Vibe
Lift and 33" tires kills mpg on my TJ compared to no lift and 31" tires on my CJ7. CJ also has more friendly highway diff gears. I think JL and Bronco will be similar mpg if comparing like to like.

Also maybe it was brought up in the 30+ pages of this thread, but lower weight 2-door models should in theory get better mpg than heavier 4-doors? But on page one there was no differentiation.
You have to take reported mileage numbers with a grain of salt. People will report what they want to believe not necessarily the truth. Of course doubling tire weight and lowering gearing is going to affect mileage. Free energy is a myth folks. It's like the bimmer guys saying low profile tires doesn't affect ride. Newton's laws of physics is real it's not a myth.