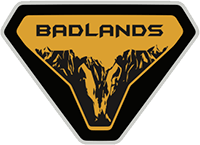 Well-Known Member
Changed my oil around 2800 miles myself. Went with mobile 1 fully synthetic since it met the specifications and did my 16 year old F150 good the entire run.

After reading all the threads, decided to try just running the 6 quarts. After a few fill ups and closing in on 800 miles with the new oil, I'm getting a full mile per gallon more. Previously I was at 16 mpg flat (traffic, hilly area, not much interstate, few long runs without stop lights). Now I'm at 17 mpg with the same driving routes and driving style. Still occasionally use sport, but generally always in normal GOAT.

Anything thing the bronco could be a bit bogged down by running 7 instead of 6 or could the switch to fully synthetic account for that much of an improvement?