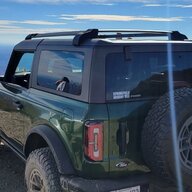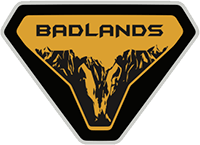 Well-Known Member
Joined

Dec 4, 2018
Messages
Reaction score

3,956
Location
Vehicle(s)

2019 Veloster N, 1970 Bronco
Bronco

Badlands
Wha



What is going on in the EB scene that is so toxic? I've had mine for a few decades now, lived on ClassicBroncos.com for a long time .... until about the time the Icons came out.
Didn't leave for any particular reason.... just didn't have time for it....frustrated with having a build planned but unable to work on it.
Just recently, I've been back at working on it, probably because the new one has got me going and I'm able to free up a day out of a weekend here and there.

I know, when I was last truly active over there, some of the long timers were upset with the fact that interest was rising in the Bronco arena....driving up prices. $500 junkers no longer existed unless they were truly worthless from rot. Only a few had shown up at Barrett, literally, like 5 over the years.

I guess the aftermarket support is double edged sword for the EB scene. Easy availability of high quality parts and mods kits just drove everybody into the market.

For years NOBODY knew what the hell I was driving, last time I drove it (a few years ago), I parked outside a Kohls and was waliking in and overheard a middle school aged boy , "OH COOL! It's an old Bronco!"
I was kinda shocked .
I had a moment similar to that with my Factory Five Daytona Coupe replica one time. A kid that couldnt have been more than 10yo saw it at a show and screamed DAD!!! a Daytona Coupe. I was like ....right on kid, right on.