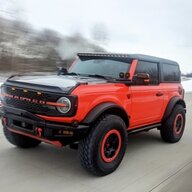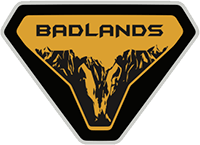 Well-Known Member
Joined

Apr 5, 2022
Threads
Messages
Reaction score

5,348
Location
Vehicle(s)

22 badlands 2 door. 22 Burban Z71
Your Bronco Model

Badlands
I usually add a on board charger on all my play toys. Just getting around to the bronco now. I went with a Noco 10 on board. It is a battery maintainer, trickle,charge, zero volt repair unit.
My standard install is one plug outlet on the outside of the truck, then to the charger. On this one I wanted some power in the back also. So I went with a dual pigtail plug for this install. This gives me 2 outlets behind the fender, 1 for the charger, then one running to the back with a power strip.
This allows me to use everything in the truck while it's plugged in without fear of draining the battery. This setup is good for camping and storage. I have a cord on the wall in the garage, when I park the truck, I just plug it in.
Install is pretty simple, pull fender liner and flare, add 1 2" hole, mount plug housing. Then just mount your charger and plug it in. For the extension to the back I just dropped down to the drivers frame rail and took that back. Nothing is behind the panel in this location. The aluminum was thin and easy to drill.
My fender liners are dv8's and have quick release fasteners, oem's have the plastic push pins and will take a little longer to remove. Will the liner have to come all the way out to install? Maybe not if you can get you hand up behind it with removing a couple fasteners.
I did add nutserts instead of the hardware it came with. Make sure to put dilelectric grease in the plugs.
Outlet
https://www.amazon.com/gp/product/B07TLNQ328/ref=ppx_yo_dt_b_search_asin_title?ie=UTF8&psc=1
Maintainer
https://www.amazon.com/gp/product/B08G3M697M/ref=ppx_yo_dt_b_search_asin_title?ie=UTF8&psc=1
Last edited: