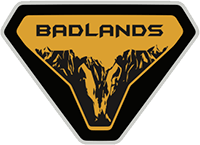 Well-Known Member
First Name

Matt
Joined

May 11, 2021
Threads
Messages
Reaction score

968
Location
Vehicle(s)

2012 Nissan Frontier SV 4x4
Your Bronco Model

Badlands
Hey Everyone,

I need some advice. Sorry for the long story, I just want everyone to understand my train of thought. I am thinking of bailing on my current order with a production week of 2/14, and submitting a new order. I placed the order on Nov 27th 2021 without a reservation assuming that I would be 9-10 months out before I took delivery. I did add a soft top, but I thought with all the early reservations ahead of me, and that I had multiple constraint items, that I would be delayed. Well, not the case.

My wife was a little upset that they Bronco was already scheduled considering I sold it to her that it be 8 months at least before it would be delivered. My sales guy backed this theory up. Additionally, I am not "In Love," with my color choice. I was originally Cyber Orange. I changed to Cactus Gray a few weeks after my original order because I didn't want a color that was so flashy. Not exaggerating, minutes after the color change I was being previewed, and then was scheduled for production.

I feel bad for cancelling an order with a dealer. I know they will get it and mark it up, so they probably don't care. But, I know they must have X number of confirmed deliveries to the customer that made the original order (80 or 60%). I would not want to take delivery and sell for a profit. In my opinion that would put me on the same level as dealers marking up customer reservations. But, I don't think I will love the color, and honestly I would like more time to plan my down payment.

This was what I was thinking. I would cancel the current order, order another in the color I (currently) prefer, and switch to a hard top to make sure this doesn't happen as fast as last time. I figure I can always switch to a soft top again to speed it up. I eventually want dual top options, but was considering aftermarket for future hard top.

Thoughts or opinions? Thanks for the advice.