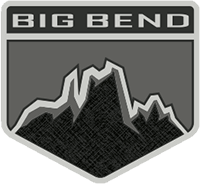 Well-Known Member
I was browsing my local dealers this morning like I always do after being disappointed at the lack of movement on my order that i placed on 1/27/21 (the dealer sat on my order for 5 days because i ordered on the 22nd), and I came across a build similar to mine. I ordered a Race Red Big Bend 7 speed hard top. This one that I found this morning is a Race Red 7 speed Soft top (no thanks)
So I looked at the Window Sticker and punched in the VIN and order number into the tracker and saw that it was ordered on 2/15. That's the latest I've seen on a build date yet. Every VIN i've looked up so far has had an order date earlier than mine.
The VIN on this one is 1FMDE5BH4MLA73276 and order number is 6515 if you want to look it up.
New 2021 Ford Bronco For Sale in Waterford near West Bloomfield, Auburn Hills, Pontiac MI & Commerce Township | VIN: 1FMDE5BH4MLA73276 (suburbanfordofwaterford.com)
Also, i noticed that the BO bar isn't a BO bar anymore. They raised it so that it doesn't cover the RONC. That's maybe the one thing Ford fixed so far.
Has anyone else gotten their Bronco and ordered in mid February or later?