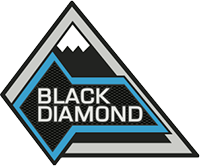 Well-Known Member
Had a 4D CG FE and a 51 BL. Quite a few people so limited photos but here are some thoughts.
Things I liked
Colors are great. I'm sticking with CG but it looks way better in shade. In light it's just ok.
They're big! No non-SAS but even at that I think they sit nice. I mean there were some short people struggling to get in.
4D has some good room overall. Cockpit was a great fit.
Screen was massive, almost out of place big in a good way.
Leather was nice and comfortable. Overall interior design was great.
They look menacing; like a classic refined and modernized to be rugged.
Talking to a few reps there they pretty much confirmed 2.3 has pep and will be great. Most had some time between both 2D/4D and 2.3A/M and 2.7. Manu makes 2.3 even better but no love lost. Overall consensus is 2.7 if you want a little extra you don't need (so yes then?).
Other thoughts
No 2D, non-SAS, or MGV options at event.
Feels a little cheap, especially for the cost. Maybe it is a pre-prod thing. Plastic is loose and flimsy at spots. Hydra on swing gate of FE was already failing and hard to open/close. Wouldn't deter me at all, just something to note.
SYNC Interface seems dated.
Not impressed with rock rails.
Indifferent on the signature LED. I like it but it's a little too future for this vehicle in person.
Still not sold on the interior highlight colors. Orange clashes/assume blue will too. FE grey is fine, should have been the standard.
There should only be three packages: STD/MID/HIGH. The LUX is not comparable to other LUX, it should be a driver assist or other package bundle.
The Bronco Sport should be renamed to the Pony.
Did not check MPG, FML I forgot.
Needs more cupholders.
Overall my excitement and level of want went up post viewing. The things I didn't like are smaller, the overall is amazing. Can't wait for 2045 to get it.
Last edited: