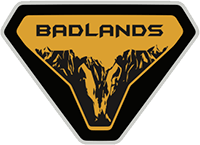 Member
Updated with clear coated samples September 19
Updates:
1. primer is gray under all paint
2. clear coated all
3. finally got cactus gray
Here are all three in sun together...
Solo sun shots
All 3 in the shade.
I am down to two colors--AMB and CG. The AMB base paint had the flake in it, but it did not pop until the clear coat went on. It is really stunning and will be killer with a white top and white steelies. On the CG, well yesterday I was skeptical based on reports it is just dull gray. But that is not what my experiment is suggesting. Granted it is a bright, sunny day in IL right now, but the CG has lots of character to it. It does not look like dull gray clay like some of the recent Sport shots have suggested. And I have no idea why, but the CG base coat was pretty glossy, where the AMB and A51 were almost flat. Last comment to the photo experts...what I see here on the screen looks identical to what it looked like in person in full sun.
Here's one more of my final two...
Original post August 30
OK folks, tried a little experiment here. Automotivetouchup.com has new Bronco paint samples available. I got a 12 oz can of A51 and AMB--base coat only, no clear coat (will have CG in a couple weeks). Attached are pics in direct sun. A shade pic will follow shortly. I have also included a picture of a Cincinnati Bengals B so you can make your own judgement on color correctness. Pics are taken on white craft paper.
My opinions:
1) the A51 is significantly lighter/less dark gray than an Amazon truck (I had the sample in my hand yesterday when I passed one);
2) the AMB is the same as Jay Leno's paint. It almost always looks black. But in direct sun side-by-side to a black BMW the blue comes out--even can have touch of purple like you see in the Leno's Garage video. Major caveat here is we don't know if sample paints are accurate. Here are three photos in direct sun at 3pm.
Here is the shade pic...
Last edited by a moderator: