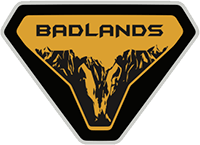 Well-Known Member
I noticed that RPG is about to release a perch collar leveling/lift for Sasquatch bilstein shocks. 2.25" front and 1.25" rear. Unlike a spacer lift, this preserves the factory bump stops and won't over-extend the CV. I might go this route if longer springs aren't available by the time I get my 2dr Bronco.
8/24/2021:
Now available. I think production model is black anodized. $249 for full set.
https://www.rpgoffroad.com/product/bronco-spring-perch-collar/
I sent an email to RPG asking about hybrid solutions combining spacers and collars. They have considered that and will work on additional solutions when they have time. They are playing it safe now with the perch collars. I did learn some interesting things:
1- there is a clearance concern between upper link and gas reservoir at full droop when using spacers on sasquatch (something to watch for if you are planning to use 1" spacers).
2 - fox replacement coilovers will provide more down-travel than sasquatch.
Update 1/29/22:
Icon and Zone both have hybrid kits available that use a combination of strut, preload, and bump stop spacers. I think these are a better solution for usable wheel travel, preventing spring damage, and improving clearance for larger tires.
Last edited: