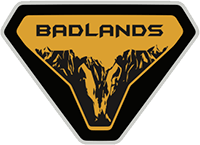 Well-Known Member
Great pics.

How was the event from an owner's perspective? Learn anything interesting? Either from Ford, aftermarket vendors, or other owners?
From a soon to be owners perspective it was fun. I came down from Michigan for a week for vacation.
IAG has a great fix for back cupholders. Look up All Terrain Nations you tube channel and they do a video of the prototype.
I like the bestop look and was able to talk to an owner who had one installed.
MY TOP has an automatic soft top that opens and closes with a touch of a button. We were able to see that while they were doing the launch video of it there.
There were multiple broncos with wraps or graphics on them, it gave me a few ideas.
Overlanding4fun gave me a few ideas for ham radio, pod lights, and had JCR off road molle panels installed in rear and front.
Lifestyle Offraod talked with me about their bumper and wraps. Their bumper is great yet simple. A lot of thought put into it with multiple redesigns for making sure they thought of every situation.