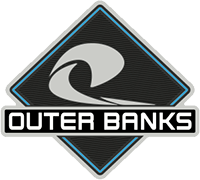 Well-Known Member
Squatch Sponsor (Level 3)
First Name

Adam
Joined

Aug 30, 2021
Messages
Reaction score

897
Location
Website
Vehicle(s)

2018 Raptor & 2021 Bronco Outer Banks
Bronco

Outer Banks
Very interesting! I bought directly from Baja Designs. It still said "Pre-Order" when I purchased so I was pleasantly surprised when they shipped right away. Your probably right about the Raptor kit because they also forgot the washer/nuts needed to mount them to the bracket.

When I called Baja, they let me know that some kits went out the door mistakenly without those parts. I asked the tech (who was very helpful) if I could just go to my local hardware store and get them and he gave me the exact thing to get. A couple of bucks later and my impatient self had the lights installed!!

So that makes sense why the faceplates are upside down!!

Appreciate the suggestion on controlling each light!! I didn't know that was an option!! Great stuff!
It's not an option with Baja, but since we develop our own kits in-house we have it available
It's actually how we ship our Baja kits to our customers. Rather then the spaghetti of harnesses (which you're familiar with now) we make it REALLY nice and include an all-in-one harness. Less frustration that way with all the wires and just makes it super simple, especially with the connectors pre-labeled already.