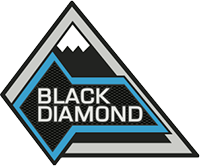 Member
First Name

Adam
Joined

Jul 15, 2021
Threads
Messages
Reaction score

5
Location
Vehicle(s)

Dodge Challenger R/T
Bronco

Black Diamond
So, I am a little hesitant to post for the potential flaming, but here it goes… I picked up a 4-door Badlands over the weekend. I have two reservations, a very early (day 2 I think) and an October Granger one. I didn't place an order in the first round because I have been fully on board the BaseManSquatch train essentially since they announced it. However, the more things have pushed out, the worse that decision seemed to get. I actually reached out to my local dealer and asked them to give me first dibs if anyone decided they didn't want their order when it came in, but I figured it would be a long shot to get a combination of options I wanted. That said, the only thing I was really completely committed to was a manual transmission. Well, late last week a dealer in another state had a customer decline to take their order. It was a manual Area 51 Badlands, which I really like. I was pretty set on a 2-door, but figured I could always trade it later for the BaseManSquatch. So the moral of the story is that if you're really ready for a Bronco and fairly flexible on options, pay attention and just be ready to pull the trigger quickly. I did not get a deal, but I paid MSRP with no ADM or prep fees. I think in this market that is very fair. Also, after taking one look in person and driving it for a few days, I am not likely going to trade it. Pictures really just don't do any justice to Broncos. They look so much better in person. Right off the bat, I can say it definitely drives better than our 2020 JLU on the highway. It's noticeable, but I don't mind the solid axle on the Jeep and never found it to be as bad as some people make it out to be. I find it humorous all the strong opinions on the differences between the two vehicles. They are so similar. The Bronco is definitely better in some ways and I think the Jeep is better in some ways, but I love both of them. Not really having a huge brand loyalty, I feel like I can answer questions objectively if anyone has any. I am really looking forward to comparing the off-road performance and will try to post up some info when I can get around to that.

One thing this forum will get a kick out of, the Jeep developed the dreaded rear main seal leak literally on the way to pick up the Bronco. In response, the Bronco decided to give me the airbag light. I assumed the Bronco would have some minor issues given how early we are in production. So, not really unexpected…. Oh, one last point, the Jeep crushed the Bronco in fuel economy on the way home. I'm not sure how much that's impacted by hardtop Jeep vs big wind-catching open convertible top on the Bronco, but a 4ish hour highway trip yielded 19.2mpg in the Bronco and almost 27mpg in the Jeep. I don't really care about fuel economy, but I thought it was an interesting stat.

Quick edit: I meant to add that this is a straight up bare Badlands. It has zero options. No mid, nothing. But it does not at all feel like a stripped vehicle. After driving this, I honestly think even a base with no options would feel well-equipped. The only thing I wish I had was heated seats and that's easy enough to add.
Congratulations! I think you played the game well. There will be a lot of orders not claimed. If Ford made the deposit just a few hundred more there wouldn't have been so many reservations, IMHO.