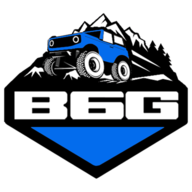 Administrator
Staff member
First Name

Doug
Joined

Jan 26, 2015
Messages
Reaction score

15,729
Vehicle(s)

Ford
Bronco

Undecided
Pineapple Pizza 101


It's a reoccurring question for most, especially for those of you who joined post-reveal. It's time the power of the pineapple ?? got it's own history thread (it does have it's own thread in the off topic lounge too if you just want to chat about pineapple pizza) https://www.bronco6g.com/forum/threads/pineapple-pizza.1632/ )

What the hell is with the pineapple pizza & Bronco6g.com?



So to spare you from using the 'search' button *cough-cough* (there's probably too many to sift through anyways, & I'll be honest, I probably wouldn't either). W/ the speed some of the threads move, maybe this'll will help some of y'all.

This goes back a bit before the reveal. Using @North7 's explanation from a previous thread:

"Only Pre-Reveal members understand, for the rest, the use of the search box uncovers the short, medium and long version. By the time of the first Bronco6g meetup one of the enterprising members will have written "The Ballad of Bronco Pineapple Pizza".

Short version:

@JAGSarge

(hey that's me
) said:
"We discovered that pineapple pizza discussion always led to new leaks

.....its science"
(to be read in Ron Burgundy voice)
Medium version:
@Escape_Artist
said:
"Every time a thread went off topic and pizza (primarily pineapple) would get brought up we got a new leak.

Maybe Doug can throw the new people a bone and make a sticky thread that just says:

"Pineapple Pizza. It's a Bronco thing you wouldn't understand."
@Administrator
Long version:
@Nickp
said:
"For a little more detail, what happened is this: the very first leak of the uncovered Bronco was just these two pics:
Now, obviously this thread absolutely exploded, and was quickly at over 40 pages. And then, the pictures were deleted. The thread quickly derailed into discussion about pizza, and then @Paint had to go and say:

@Paint said:

"Y'all don't know how to properly start a pizza war on a forum.

You know what's really good on a pizza?

Pineapple and ham. Hawaiian style."
Which basically turned the discussion into whether or not pineapple belongs on pizza. lol and behold, in the middle of this argument, the "big leak" of the broncos uncovered happened. Leading some to believe that the powers that be were so annoyed by the conversation that they threw us a bone to stop talking about it. And now it's history."
- Thread Summation / Compilation by
@North7
-
So basically, back in the day we were going crazy speculating and dreaming about the 6G, you think we have questions now?!? Just imagine 4 years ago!
It seemed like every time we started rambling about pineapple pizza
(
trust me, was never my choice, thanks @Paint ?) we'd get a leak or something like Doug was trying to keep us on topic
and from there it grew, b/c hey, it seemed to work, and on reveal night? All of the national pizza chains were wondering WTH was going on and why so many pineapple pizzas were ordered
Last edited by a moderator: