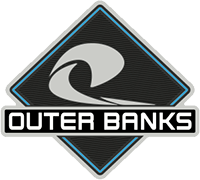 Well-Known Member
Until about a week ago, I was able to track my Bronco. My original build date was 6/14 but kept getting pushed back. My current build date is 11/1. For some reason, I am unable to track it now. It says my order number/vin is invalid. Ive emailed the General Manager but its midnight. Y'all are extremely good at providing information so I figured I would ask here to kind of be armed with information when I get an email back from the GM.
P.s. Ive been in contact with the General Manager of my dealership. He advised me that since I was an early reservation, to keep my hardtop. He doesn't seem to have done anything shady. He has given me signed price agreements (a new one every time a change has been made), has shown me his computer with all the orders, codes and where I was at. I own a pretty high profile business in my small town, GM quote "Im just as excited for you to get this Bronco, it will be great advertising for me when you drive it around." I just been reading about all the shady things dealers have been doing to people and I just dont want to get screwed over somehow.
There has only been 2 delivered Broncos at his dealerships (both soft tops). 1 was a few months ago and the other this week.