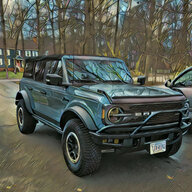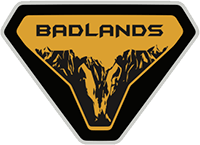 Well-Known Member
Actually I just want EDUCATED guesses on when I should see my Bronco. But prize to be determined at a later date - maybe a pizza delivered to your house or some sort of Bronco related item. Who knows, maybe by then you will win a free ticket to space!


Here are my details:

Reservation Date: 7/6/2021
Order Date: 10/15/2021

Model/Order Specs:
4 Door, Badlands - Area 51, MGV Interior, 2.7L, Soft Top, Lux, Sasquatch, Tow

Dealer details (all that I have been given)
- They have January/February 2022 allocation of 13 (not sure if that means each month or total)
- They have "about 40" total orders in their system, with about half of those carryovers from 2021 who didn't get theirs
- I am "right behind the 2021 carryovers" with a few of those being hard tops

Any guesses? Make a choice in the poll, then give me a specific date in the comments.