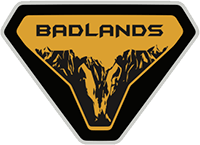 Well-Known Member
I posted some of this in another thread but felt it was worthy of its own thread to bring it to people's attention. I know too many have been through this process before but a lot of it bears repeating and it will be helpful to some of our newer members.
Several have posted that their dealer said (I know, drink) that their order has been converted and there is nothing else the buyer needs to do. While that is not entirely false, it is not accurate either. The buyer should be proactive and request their order Preview Order sheet (commonly referred to on the forum as a DORA).
Confirm that your options are indeed correct, and the proper Priority Code has been assigned
(code 10 – 19)
. If your code shows as a 99 then you will not be eligible for scheduling.
If your order remains a Priority Code 99 it will be deleted after Nov 21st
. Don't wait on your dealer to call or email you. Lately there has been some misinformation posted on the forum about priority codes.
With the Bronco 10-19 are the same
, it is with other models that a higher priority code will get your order pulled sooner, but not the Bronco. So don't waste energy on arguing with your dealer to get a higher pc.
Read, and re-read, the
updated Ford FAQ
to further educate yourself on the ordering process and price protection. Ford has stated, but not yet detailed, that there will be a level of price protection for those switching to a Heritage Edition or converted to a WT 3.0. As of this posting not all information is available, but it is apparent that Ford will be honoring and adjusting the price protection program. Be proactive and educate yourself
, don't rely on everyone here to answer your questions
and certainly don't rely on your dealer or Ford Customer Service to give you accurate information.
Also,
remind your salesperson about COVP
(Fords process to verify the buyer is legitimate). Some dealerships do not appear to be very proactive about this step. Let your salesrep know you will be sending them a photocopy of your drivers license upon order confirmation so they can verify your order and complete the COVP process.
Lastly, take this opportunity to agree on pricing with your dealer. Communicate via email so you have a paper trail.
Get a written purchase agreement
if possible, or at least have the DORA signed, and be sure to have a sales manager or GM sign the documents as there is no guarantee your salesperson will still be employed when your Bronco arrives. For this step you may have to actually visit the dealership.
The first round of
MY23 scheduling is supposed to take place on October 6th
(subject to change because this is Ford). I would advise everyone to have the re-order process completed and verified by the end of next week (Friday 9/30). However, do extend your dealer and salesperson a bit of grace as WBDO (Ford's ordering system) can get overloaded and run slow. Those switching to a Heritage may think they have plenty of time but will want to update and verify their order so they don't accidently get scheduled. And no, you will not be able to order the Limited Edition Heritage, I don't care that it is shown on B&P.
There also seems to be some misinformation about MY22 scheduling still floating around (shocking, I know). MY22 scheduling is complete. There will be no more. You need to come to the realization that MY22 is not into you and move on.
And No,
if you don't have an existing order or reservation then you cannot currently order a Bronco
. Ford plans to evaluate the amount of orders they have sometime late Q4 and will then make a determination on when to open up the order banks to the public. And
no transferring existing orders/reservations to other dealerships
either.
If any dealers or insiders have additional information to add please do so. This has been a Public Service Announcement.
Edit. It appears a lot of dealers may not be completing the COVP process. Here are a couple of
screen shots from the MY23 playbook
stating COVP must be completed and a
nother post detailing the process
. HT
@Beach_Bum
bum and
@flip
COVP stages per flip:
Approved
– all proper documents were provided, enrollment has been processed and approved by PHQ.
Hold
– enrollment has been submitted but proper documentation is missing.
Pending
– enrollment and documents have been submitted and are currently under review by PHQ.
Canceled
– Program Headquarters can cancel an enrollment on behalf of the dealer.
Last edited: