Banned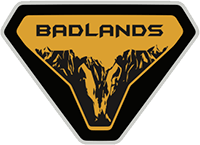 Banned
Banned
My opinion on OTA…..I don't have a lot of confidence in this new tech, let me explain. First, this is a new way of software delivery and fairly untested on large vehicle populations. Second, a lot of the software updates and module replacements we do requires a solid connection between the IDS/FDRS and Ford's servers. They are notorious for being down weekly and sometimes for hours during the work day. So much as we've had to put people in loaners because the site went down mid reprogram. Three, most folks can't figure out how to do their own SYNC updates from their owner.ford.com account because it's complicated. My biggest concern is major updates running overnight and something happens that bricks the PCM (been there, done that too). A tow truck is definitely in your future if you are the unlucky one.

I hope it works because Ford pays squat for my techs to do these updates so in that sense I'm able to make better use of our time. We will see how it works but not super optomistic from the ongoing struggles we have doing the same thing with OE software and a rock solid connection on our end.
I can't even imagine what dealers have had to go through in the last ten years with tech advancements.
I am 59 and struggle constantly just learning how to delete junk mail.
Thanks for your updates. : )