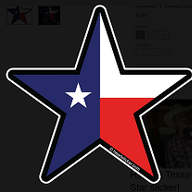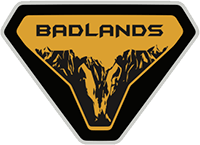 Well-Known Member
Staying in the Ford family but decided to go a more traditional route... '21 Ford F-150 Lariat Sport FX4 Supercrew with new 3.5-Hybrid and 7.2 kWatt onboard power.
Reasoning:
- I'm six years from retirement and want a rig to tow a "real" trailer with ease (6,000 lbs min.)
- I can pay it off before riding off into the sunset back to Texas! then touring the countryside
- for the money, it comes loaded with heaps of tech, cushy living room seats and big power!
- i've owned a couple offroad rigs for the past few years and really don't do much 'wheelin'
I know if I stuck with getting a new Bronco that I'd have to get the 4-door Badlands (yes, even though I would never use more than 25% of its capabilities), and want the 2.7 power, the High package at least with strong temptation for the Lux features. Marine vinyl would be fine but I'd probably pay even more stepping up to leather. FE would have been ideal but I missed out on it - thanks to Ford's shitty webpage creators and endless crashing on reveal night. Badlands or Wildtrak or FE would still be spittin' distance away from price paid for my ideal truck.
No matter.... I'd be spending in the mid $50K range to get the rig that I want parked in the driveway. A tick over $60K buys a 4x4 truck with more bells & whistles than I know you'd care to hear about. Even got the Co-Pilot Active 2.0 Prep package (almost a grand) that brings Level III autonomous driving on the highways with over-the-air upgrades coming late next year. Heated & cooled, lay-flat leather seats, B&O Unleashed audio, all the trailer assist features, perimeter zone lighting... list goes on and on.
It was the new Hybrid drivetrain that enticed me over to the dark-side, or at least the full-size. Figures for power, economy and towing capacity are still not published but Ford has said enough regarding best-in-class in every regard for it. So probably around 26-28 mpg highway and at least 10,000 lbs towing, maybe up to 12,000 lbs. Add to that the onboard power storage with all the attributes of a midsized generator for off-grid campsite and it really is the ideal retirement rig.
Don't hate on my too much. I still plan to hang around this forum and keep feeding my fantasy itch to ride around like Schwarzenegger in a zombie-apocalypse badass Bronco. And I know that a bit of envy will hit me every time I see one on the road when that magical time finally comes next year... cheers!
Last edited: