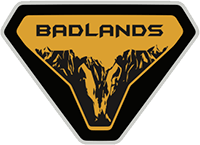 Well-Known Member
First Name

Nate
Joined

Jul 19, 2020
Messages
Reaction score

1,789
Location
Vehicle(s)

2017 Mercedes Sprinter 4x4, 2021 Bronco Reserved
I was able to talk with a Bronco brand manager and one of the Endurance/Test drivers of the new Bronco (guy that drove Rubicon, Moab, KOH route and more) and gathered a few of the questions that you all had as well as got some general information.
General Information regarding the driving experience:
Bronco is much more enjoyable to drive from 5-45 mph than a Wrangler. Above 45 mph, a Raptor is better. When a wrangler becomes harsh, the Bronco does not.
Stabilizer bar disconnect is incredible and functions perfectly. He said when going offroad, he selects the disconnect button and it seamlessly engages/disengages at 25 mph. Even on simple gravel mountain passes, he likes it disconnected and said it lets the vehicle float, where a Wrangler gets unsteady outside of crawling. The Bronco does not.
GOAT modes change a lot of parameters and work really well and are not intrusive. Throttle map, ABS settings, Stability Control, Traction Control, etc. He wasn't sure of everything, but he described it as this: For a sports car on a track in "track setting", the perfect lap is not affected by the settings, but prevents human error. He told the designers that's what he wants for offroad driving and feels like they executed. He said, "use them".
Talked about how meticulous they were during testing. He was told to not intentionally damage them, but drive them hard. After each day, they would put them on a lift and inspect for any damage and address... Gave an example of a minor bend in the fuel tank skid plate and the engineers made changes to prevent it.
Rock sliders are plenty sufficient. Showed pictures after Rubicon of slight bend to the slider. However, he did point out a scrape to the door panel and said the Wrangler Rubicon with them did not have the body damage. It was because of the way the Bronco body still goes out from the slider, where the Jeep is vertical.
He talked about the fact that the fenders (not just the flares) are easily replaceable (bolt on). He expects SEMA to be insane next year after companies get their hands on the Bronco and how simple it is to swap out parts like that.
Intake is on passenger side, snorkel has been discussed in meetings as an accessory. He hasn't seen for sure if it will be available from factory, but suspects it will be one of the accessories.
1 pedal driving mode will work in both 4Hi and 4Low settings.
You can lock the front diff without locking the rear diff (not true on stock Wrangler). So for rock crawling in the automatic, he will lock the front and turn on the trail turn assist for the rear. This way, it does not drag the rear tires as much as having both lockers on.
As for trail turn assist, he said there are a lot of precautions in place and axle torque calculations to prevent you from accidentally doing damage. He seemed to really like the feature (which surprised him). These preventative measures that are in place will prevent you from using it on dry pavement or dry slick rock settings. Said it will work in low traction environments. (sorry to everyone that was planning to use it in parking lots. haha)
Brand Manager info:
The trim level badge (Badlands) is final design.
Cameras for 360 will be the front and rear that we have seen and one in each mirror near the lights that I already showed. There is no re-location consideration for when a winch is installed in front. (Response was later revised to indicate they are reviewing this and looking into options for a front camera relocation between Ford and the winch manufacturers, confirmed by other event attendees on later days including @JustPlainJay)
This one will get a lot of heat... The interior is pretty much production as shown. The plastic, the finishes, etc... what you see is pretty much what you will get.
Rear seat recline or fixed position? He was not sure.
Additional speakers for premium sound? He was not sure.
Storage under the rear seat cushion? No, it is flat plastic there.
4 down towable, even with upgraded 4 wheel drive auto - Yes.
Build and Price this fall - he would not commit to September and said there is a lot that goes into it.
Velocity Blue said to be available at the same time as all of the other colors
Front license plate mounting? They have accommodations for this that they will be sharing soon. I took some more pictures of the various Bronco bolts that I think a mount could be bolted to.
Confirmed the seats are Leather in this Bronco
Also, per
@RMGCO
:
One key thing I learned at the event yesterday from the brand manager is that, in the month of September, Ford will be having a session where they will be reviewing all of the color / trim options as well as a FAQ portion to answer a lot of the questions being asked about the Bronco. I specifically asked about white top / white fender flare / fender color-coded options, First Edition interior options, decibel levels when driving the vehicle and many other things. He said most, if not ALL of those questions will be addressed during the session. This is a SEPARATE session not associated with the build and price tool. He was taking notes on all of the questions we were asking and was going to at them to the FAQ portion of the event.
This was great news. He said they are reading the forum, listening to customer feedback and are going to try and answer a lot of our questions during this session.
(Thank you for the added information!)
Rock Slider attachments:
Pics to show seat height (33" tire so you can try to determine it):
Airbag size on steering wheel concerned someone:
Seat controls (yes the lever on the side is the height adjustment):
Fender flare connections:
A better overhead control shot (someone was asking about the various lights/indicators/words):
Last edited: