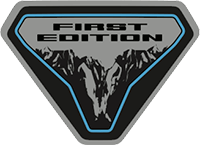 Well-Known Member
Not sure if this is true, however……..

The largest dealership in the Dallas/Ft. Worth metroplex (almost 8 mil people) told me that Ford has limited dealers to certain allocations of Broncos for 2021 and 2022. Can't remember the number exactly but was low and contingent on total dealer volume across the entire Ford line based on historical data. I know their's was less than 100 for calendar year 2022 and even less for 2021. This includes reservation/orders AND dealer inventory orders.

My first question is, is this true? If true, has your big discount dealer (offering $1,000's below invoice) said anything to you? I would think they have several hundred orders. How can they be fulfilled if Ford is only allocating x amount per dealer? Per the big DFW dealer "it will take more than 5 years just to fulfill the current orders" relating to the big discount dealers.