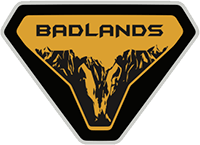 Well-Known Member
The open differential ring gears are welded to the differential.
This may just be a terminology thing but there's no way the ring gear is welded to the differential. It may be welded to the CARRIER which keeps the ring gear and spider gears lined up inside the diff. But that entire assembly could be removed and replaced. Hell, looks like ARB already has an air locker (replaces the carrier) for the m210 and m220. May just need to wait for them to develop an install kit for the Bronco.
Edit: Doesn't look like there's an air locker for the m190 ... yet ....